Screen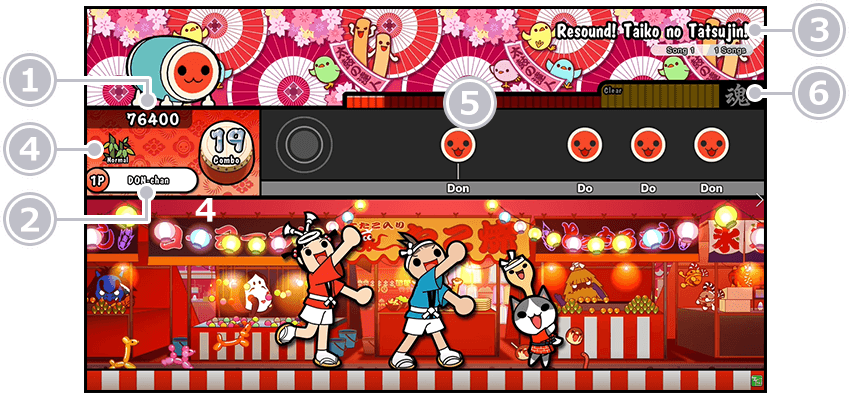 ① Score

Your current score.

② Nameplate

Displays player's name & other info.

③ Song Display

The current song's title and genre.

④ Difficulty

Current song's difficulty level.

⑤ Notes

Notes scroll from right to left. Each type should be hit a different way or number of times.

⑥ Soul Gauge

Finish the song with your gauge filled over the Clear line (yellow or above) to succeed!
How to Play